Everyday Disciples. Learning to Walk by Faith Everyday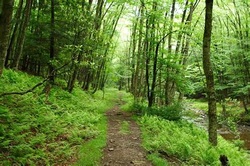 Discipleship is a process of learning to follow the way of life taught by Jesus of Nazareth. It is a way of being human in a covenant relationship with God and with all others. At Zion/Peter's Porch, we are learners, who are passionate about Jesus and His mission. We invite you to join us in a process of learning, growing, and maturing in faith. Like following a path that has been walked before, we follow the wisdom and practices of other faithful disciples who learned by walking in the footsteps of the master, Jesus. This page provides content for personal growth, group faith formation, family and home faith formation. We hope you enjoy the gift and opportunity to learn more about God and God's world.

---
---
This is Discipleship
---
Feed Your Faith with Daily Bible Reading and Prayer

---
---
Spiritual Gifts

"Spirit given gifts are special abilities that God gives every Christian to be used cooperatively for the strengthening of the body of Christ so that it might fulfill its purposes." -David Ewart, Spirit Given Gifts, 2008.
What gift and calling has God given you? Discover today. Download the PDF on the left and take the questionnaire.

---

Check out this website by Luther Seminary. Its a virtual bible classroom with engaging videos, podcasts, and blog entries.

---
---
FAITH 5 FAMILY TIME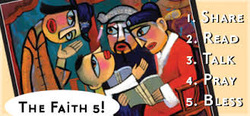 How do we teach our children to be faithful to God?
There are 168 hours in a week; If we subtract 70 hours for sleep and 40 hours for school, we are left with 48 hours a week. TV time accounts for another 24 hours a week! What will be more effective in raising faithful kids; One hour on Sunday or 23 hours at home?
We have one shot with our kids. How will we use it?
FAITH 5 is about bringing church into the home. It's a short daily practice that any family can implement.
Share highs and lows for the day

Read a bible story or verse

Discuss how the bible connects to our highs and lows

Pray for each other's highs and lows; pray for others.

Bless each other with the sign of the cross.

---
---
Everyday Disciples: Living a God-centered Life 24/7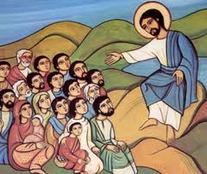 Click on the Picture to go to Pastor Matt's blog.
Being faithful to God means to recognize God's presence in the world.
God is not far away or inaccessible to you. God is near. God sees and hears you at all times.
God has spoken in ages past through the ancient prophets. Now God speaks to us through His Son, Jesus. Jesus of Nazareth is God's message to the world. In the New Testament, Jesus' story is shared with the world. We can access God, the source and meaning of life, through Jesus.
Christians are people who have come to see and know God through Jesus, called the Christ. He was anointed as God's Son and was raised from the dead as a sign of God's power and promise to renew and restore a decaying world.
After he died, he was resurrected and appeared to his devoted followers. Then, he left. He said he was going to the Father. He said he would send an advocate, a helper, a spiritual guide. And the result was a gathering of inspired servants sent out to share His compassion, mercy, and grace with the world. He was gone and they were left behind. Over 2,000 years have past since the time of Jesus. As his people, the church shares his story. Church is a people who are coming to trust and believe that God is in Jesus Christ and that we are called to follow His way. His way is practiced by disciples who devote themselves to faithful living everyday. His way includes:
Baptism
Prayer and Meditation;
Keeping Sabbath;
Nonviolent Resistance to oppressive and unjust rule (peace-making);
Feeding hungry people;
Forgiving sins;
Healing bodies;
Opposing religious authorities;
Telling stories;
Walking;
Weeping;
Identifying with women, children, and other vulnerable people;
Inviting others to come along.
Eating and Drinking, giving thanks.
As followers of Jesus, this church will practice His ways together. See below to get started.
---