Peter's Porch is open on the third Saturday of each month

Peter's Porch: Hospitality. Generosity. Cooperation.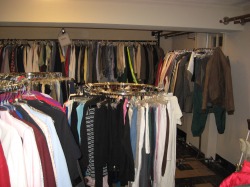 On the third Saturday of every month we welcome our neighbors to Peter's Porch. Doors open at 8:00 am.
We serve a free hot breakfast.
We distribute non-perishable food items in partnership with the Central Pennsylvania food Bank, the Bimbo Bakery, and Giant Foods, Leola. Neighbors who wish to receive a food order sign a self-declaration of need and receive a full grocery pack.

We give away donated clothing, household and personal hygiene items.
We give away bibles for adults and children. In simple ways, we seek to meet spiritual hunger too.
Peter's Porch is at Faith United Lutheran, Walnut St., Denver, PA. The first Saturday of every month!

Peter's Porch is at Lititz Mennonite Church, Front and Water Sts., Lititz. Second Saturday of every month!
We want to thank our partners: Faith United Lutheran, Lititz Mennonite Church, Hopeland United Methodist, Akron Grace EC church, Akron Mennonite Church, Bimbo Bakery, Water St. Ministries, CAP, Central PA Food Bank, and all the local residents who donate clothing and time. We thank our neighbors who come to Peter's Porch every month.


---

---
How to Help:
---
Why we opened Peter's Porch:

In 2008 God called us to practice hospitality in Akron by offering a clothing giveaway and community cookout. This event was so good that we decided to make it a monthly happening. We are blessed to be entrusted with this ministry, serving our neighbors in Akron and the greater Lancaster County area.
We believe Christian people are called to be generous with the material resources God provides.
We believe Christians are called to create an economy of sharing that provides help and hope to the poor.
We believe in building a better community, more than in offering charity. Charity does not change people's situations. Community brings people together to solve problems, offer healing and hope.
We believe that a spiritual hunger for God's justice compels the church to offer ourselves freely to our neighbors, and that by so doing we make Christ known in our community.
We hope for a day when Peter's Porch is unnecessary, because everyone has what they need, and everyone shares what they have.

Would you like to help? Join us on Wednesday evenings to prepare for Peter's Porch.
Donations are welcome. Call the church office at (717)859-2100Below: See pictures from past Peter's Porch events!

---

HUNGER RESOURCE LINKS